We're currently in our second week of "model approach to partnership and pare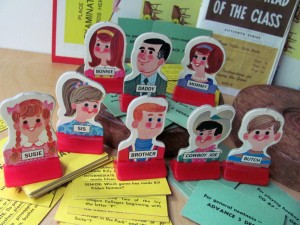 nting," or MAPP, classes through our local department of social services. We were warned by folks who have gone through the classes that they're very useful, but are partially designed to scare the daylights out of would-be foster and adoptive parents with worst case scenarios. That seems reasonably accurate so far. It appears we're the only people in the class who are aiming to adopt rather than foster, and much of the class content (such as examples) makes the assumption that class participants are on track to foster. At any rate, it's giving us a good understanding of what children in foster care have likely gone through and what kinds of emotions and behaviors they may express because of their experiences.
The classes have us doing a good deal of paperwork–some of it being homework and some being home study stuff. We already have a home study, but since DSS is planning on doing another one anyway, I guess we'll get to be doubly approved.
---
One Response to "MAPPing it all out"