I've mentioned the AdoptUSKids photolisting website a few times already without offering more information, so let's get right to that!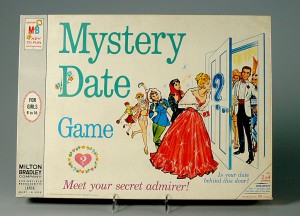 There are a number of photolisting websites featuring kids currently in foster care who are awaiting  "forever families." Some of these sites are Heart Galleries, some are run by state DSS offices, and some by private agencies. AdoptUSKids is a national photolisting that features kids whose photos and bios have been submitted by social workers from all over the country. Anyone can peruse the kids' photos and short profiles on the site, and families who have current home studies can register their own profiles on the site and gain access to more information about the waiting children. Registered families can inquire about kids online, and social workers can look through family bios and contact folks they think may be good matches for the children they represent. So it's kind of like online dating, with a third party describing the kids rather than themselves.
At first I was uneasy about the idea of photolistings like this since the children, themselves, aren't assembling their profiles and electing to post them online. It seems like a huge invasion of privacy for the children. But photolistings help get more people interested in adopting, and more children adopted from foster care. So much of the life of a child in foster care is public knowledge. Is a photolisting containing general information and a photo more of a breach of privacy than the other types that kids in care experience? Although I still find photolistings problematic, they can be extremely useful tools and are helping us in our own search.
I've read thousands of these kids' profiles over the years and two things that stand out about them are how generic and how gendered they are. Children are more likely than not described in similar terms with the same likes and dislikes–probably both as a result of the people writing the profiles not knowing the children well enough to describe them and in an effort to make each child sound appealing to a wide variety of potential parents. Perhaps for the same reasons, kids are frequently described in very gendered ways. "Jane is a real girly girl!" and "John is all boy!" are popular statements, and commonly follow sentences about the children's interests that do not follow traditional gender roles. "John enjoys quietly reading books in his spare time. He's also a real boy's boy who loves baseball and construction equipment!" "Jane is a tomboy who plays softball on her school's team. Like all girls, she also loves having her nails painted and shopping at the mall!" Now I'm not saying that John can't love reading and construction equipment, or that Jane can't play sports and like manicures (or that any of those things should be "male" or "female" activ
ities). People of all ages can and should enjoy a variety of activities. But the frequency with which this formula for describing kids is used makes it rather suspicious, as if to say, "He likes to cook but don't worry: he is a boy! He just likes this one girly thing." It's especially interesting when the child's profile photo clearly contradicts their description. My favorite was a 17-year-old goth girl whose first profile sentence described her as extremely bubbly. Don't mind the heavy eyeliner, dyed hair, head-to-toe black clothing, and scowl, people! This one's liable to bust out a musical montage from The Sound of Music at any moment! As a former teen goth, myself, I find this treatment insulting on a few levels. Maybe some of us would prefer a kid who wants to wallpaper her room in Joy Division posters.
As we've progressed in the process and read the full profiles of several children we have seen online, it's also becoming clear that some of those short descriptions are not at all accurate to the kids they describe. But that's for another post…
---
7 Responses to "Like online dating, sort of"