TLR 081: hush arbors / key demo — split 7" single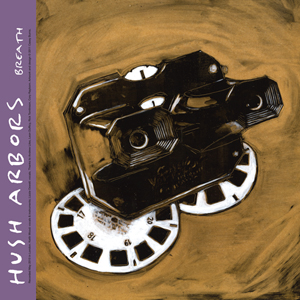 7" released august 16, 2011 in a limited edition of approximately 500 copies. out of print.
available as a digital download from bandcamp both here and here. (click for direct link). also available from itunes, fina, emusic, amazon mp3, etc.
only available with some pre-ordered copies of the not the spaces you know, but between them 4xLP box set. the single starts with the confident and assured hush arbors, supplier of modern folk/rock/country/psych of the highest order. on the flip side, as a smart person once said, key demo is the best kept secret in new york. secret no more! here is the debut from this folk / gospel / psychedelic duo starring margot bianca and dave shuford. excelsior!
iä! shub-niggurath!