TLR 131: gunn-truscinski duo
soundkeeper

2xLP (with bandcamp coupon), CD, digital.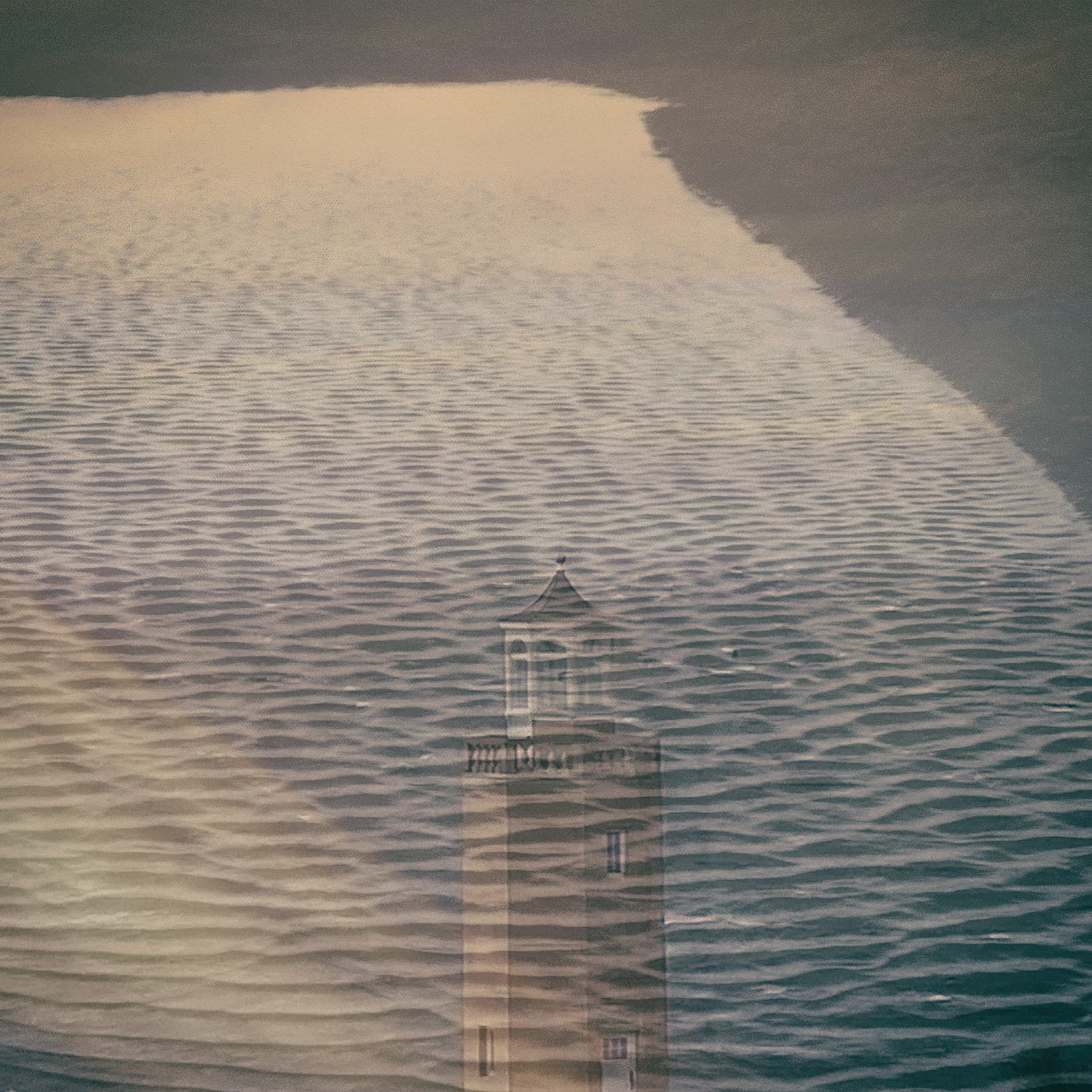 released october 9, 2020. 2xLP (black vinyl)- $26. (silver vinyl as a part of the TLR 20th anniversary subscription.) CD - $12.
this music does not come out of nowhere. it comes from a guitar amplifier and a drum kit, and you are standing directly in front of them. and it's beautiful, all dozen tracks of the gunn-truscinski duo's soundkeeper: beautiful loud exchanges between steve gunn's shimmer-blast guitar and john truscinski's outside-in drums, beautiful quiet exchanges that hum, beautiful melodies that evoke long-lost screen worlds and old filmstock, beautiful phrases that telescope into saturating pinwheels.
with a decade-long partnership that's far more like a real band than their discography might imply, soundkeeper is the duo's fourth proper album. no one-off blowing session carved into tracks, soundkeeper is a focused realization of the pair's full dynamic sweep. it's music that goes straight for it, ecstasy and flotation and otherness, neither songs nor jams. perhaps more like windows. or events. it's music that immediately goes out, gets out, stays out, has always been out, a glowing radius around the amp and drum kit, intimate even at volume.
on soundkeeper, they look into the space past gunn's overloaded acoustic 12-string ("curtain"), project movies in the sky over an empty beach ("ocean city"), trace cloud shapes with muted drums and 6-string ("windows"), and find expansive drumless horizons with truscinski on lead drone ("northwest"). sequenced with intention, finding the right pieces of music and thought and conversation out of some xx hours of recording, soundkeeper is more stated than statement, a vision shaped from openness, presented whole.
though rooted in the loose lo-fi noise scenes of the early aughts, when gunn focused on experimentation and truscinski tumbled with western massachusetts units like X.O.4., the pair's music often feels like sailing towards calmer waters, emphasis on towards. born in parallel to gunn's emergent career as a lyrical guitarist and taut songwriter, it's not hard to hear the ingrained sense of yearning melody that ties the two parts of the guitarist's music together. and though john truscinski is the drummer in the gunn- truscinski duo, his other musical ventures--including his recent solo debut bridle path--rarely involve drums at all, holding or negating space with drones and microtonal washes and what steve calls "focused void." together, gunn and truscinski wield themselves as a tool of the third voice, sometimes together by themselves, sometimes together with others, expanding to a quartet with body/head's kim gordon and bill nace to record and perform a soundtrack for the andy warhol film kiss in 2019.
while the bulk of soundkeeper is drawn from sessions at sonelab in western massachusetts and echo canyon in hoboken, two of the album's anchor pieces (the 10-minute "pyramid merchandise" and the 16-minute title track) come from shows recorded at the band's virtual home venue of brooklyn's union pool. with the familiar backroom clatter audible at first, the pair's collective thought shimmers and coalesces in riots of sound, different elements popping into view like characters from a cartoon tornado or melodies emerging from overtones, sounding for a few seconds like a basement noise session, a dreamy yo la tengo jam, an ESP-Disk' fire music manifesto, a michael chapman mourn, inside patterns and outside blasts. this music does not come out of nowhere.
-jesse jarnow-
soundkeeper is the fourth album from the gunn-truscinski duo and their first double album. it was recorded between 2018 and early 2020 in brooklyn and western massachusetts. it will be pressed on two 140 gram 12" records in virginia by furnace and housed within a full color gatefold jacket bearing new photography by john truscinski, steve gunn, and michael slaboch. as a part of the three lobed recordings 20th anniversary series it features an obi strip bearing an essay about the LP by aquarium drunkard's tyler wilcox. it was mastered by patrick klem.
to order soundkeeper on 2xLP, please toggle to your delivery address:
to order soundkeeper on CD, please toggle to your delivery address:
to order soundkeeper on 2xLP along with bay head, the prior gunn-truscinski duo LP, please toggle to your delivery location:
to order soundkeeper on both 2xLP and CD, please toggle to your delivery address:
iä! shub-niggurath!