TLR 115: hagerty-toth band
qalgebra

LP, digital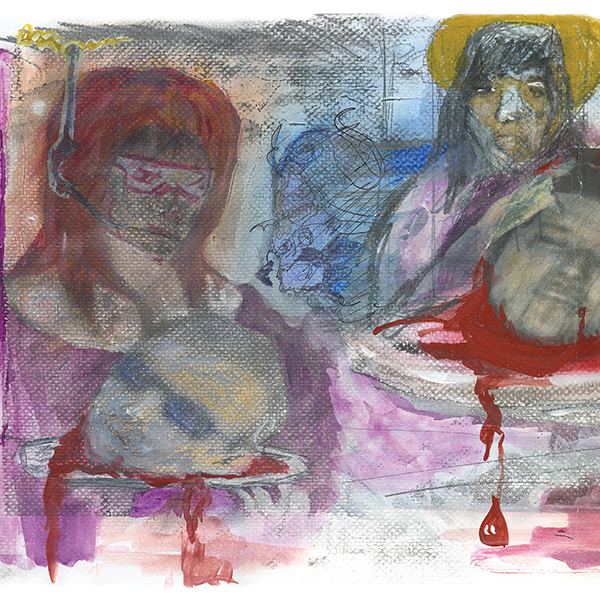 LP released april 18, 2015 as a record store day exclusive in a limited edition of 1117 copies. $21 postpaid with download coupon.
available for streaming or as a direct digital download from bandcamp.
the stars aligned and in october 2014 neil hagerty (royal trux, pussy galore, the howling hex) and james "wooden wand" toth went into a denver studio with the crack rhythm section of darin gray (tweedy, william tyler, wooden wand) and eric van leuven (the howling hex). the full length qalbegra was the result of those sessions. hagerty and toth share songwriting and vocal duty with both of their unique voices and styles equally shining through. shifted out of time, the hagerty-toth band would have been your favorite 70s denim jacket patch as this is new age garage to both sooth and expand your soul.
qalbebra is from an edition of 1117 copies and is pressed on 140 gram dutch vinyl by record industry. the album is housed within an a gatefold cover bearing a wraparound painting by neil hagerty. the album is accompanied by a download coupon for DRM-free digital files of the downloader's choice. the material on qalbegra was recorded by bryan feuchtiger at uneven studios and mastered by patrick klem. visit the bandcamp site for this album for streaming.
to order a copy of qalgebra LP, toggle to your preferred shipping location:

to order a copy of qalgebra LP along with a copy of james toth's wooden wand & the world war IV LP via paypal, toggle to your preferred shipping location:

iä! shub-niggurath!