TLR 117: gunn-truscinski duo
sand city / ocean parkway

LP, digital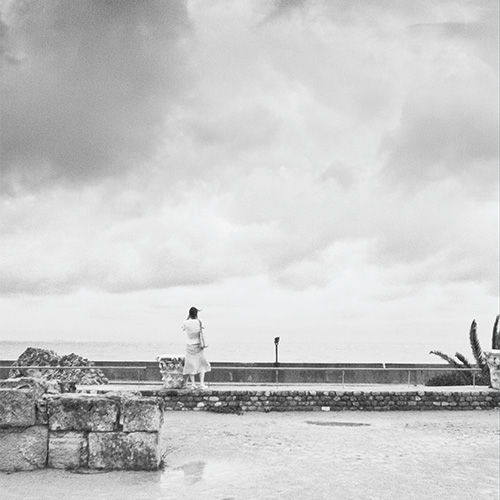 LP released april 1, 2016. $25 postpaid (within the US) with download coupon.
the best musical partners play as if there is a direct connection between their brains. steve gunn (guitar) and john truscinski (drums) possess that certain ESP / telepathy / majick - whatever *you* elect to call it. we've all heard folks whose operate on these otherworldly levels - sandy bull and billy higgins, brian eno and robert fripp, alan vega and martin rev, john coltrane and rashied ali - and know just how special it can be when folks ascend to those sorts of rarefied heights. over the course of a few short years these men recorded two albums, sand city (2010) and ocean parkway (2012), that captured their unique and private musical language. originally released as two separate smallish and now long out of print editions, those two albums are now presented within a singular gatefold package. whether you are a recent convert to gunn's lyric and expressive guitar styling or an old-timer who has never investigated this particular corner of his discography, there is a lot to be rewarded by within the confines of both sand city and ocean parkway.
the first of the duo's two albums, sand city, saw release following a late winter conversation between gunn and three lobed recordings on a bench in tompkins square park. old friends who had spent a lot of time playing together both in public (including within the later incarnations of raga dronesters GHQ) and private, truscinski and gunn were looking to lay down some of their well-honed compositions in a studio setting. sand city is informally split into "electric" and "acoustic" sides, both reflecting the duo's well fluid and expressive style. ocean parkway followed quickly thereafter and features a collection of electrifying material honed while the duo was on a 2011 european tour. gunn's playing across all of this material, while always truly exploratory and aimed for the stars, takes on the more expansive reach typically reserved for his live performances when anchored by truscinski's textured and expressive backbeat. these two albums, while recorded at different times, share such a familiar tone that they seem and feel as if they are two sides of the same coin. paired together they meld into a seamless listening experience.
the "double feature" sand city / ocean parkway 2xLP is pressed on two slabs of 140 gram dutch vinyl by record industry. the album is housed within an old style stoughton gatefold cover bearing anjali bhojani's photography on the outside an a new essay by matt krefting on the inside. the album is accompanied by a download coupon for DRM-free digital files of the downloader's choice.
to order a copy of sand city / ocean parkway 2xLP, toggle to your preferred shipping location:

to order a copy of thegunn-truscinski duo's 2017 album bay head on LP along with a copy of the duo's prior two albums (collected as a 2xLP) at a reduced price, please toggle to the your preferred shipping location:
iä! shub-niggurath!